Wall Protection Sheet
High abrasion and shock resistance on the surface
The high abrasion and shock resistance can be used such a wall protection surface. Various colors are selectable. Depending on the 3 types of backing, it can be used in a wide range of scenes, regardless of the intended uses.
Easy to cut appropriate sizes
20 meters per roll for SKU
maximum 1,200 mm / 47" width
9 colors selectable
Magnet attract surface
Woven cloth / Magnet / PSA backing available
ASTM E-84 fire testing Class A passed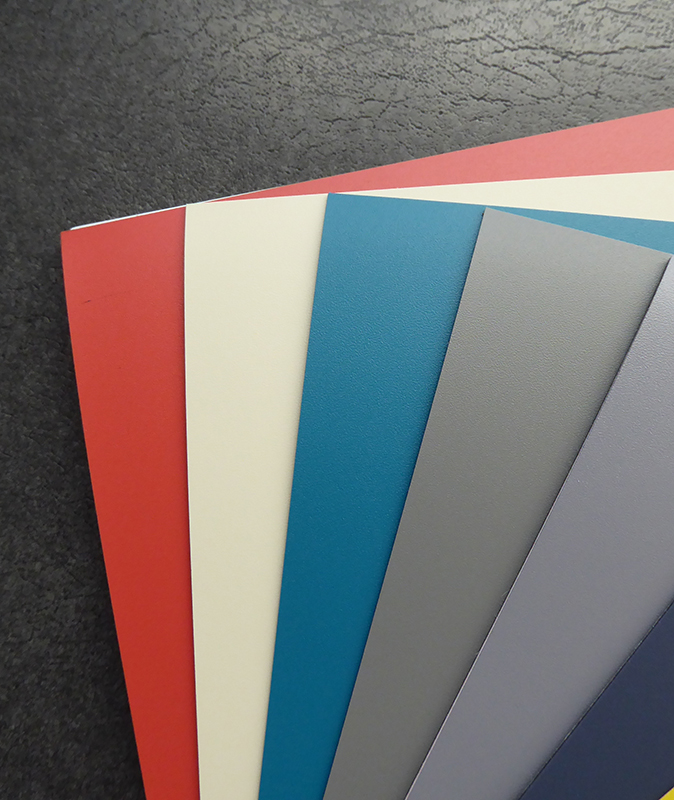 H

igh durability
Abrasions
High friction resistance allows impact of people and office furniture.
Scratches
High hardness surface is resistant to scratching.
Dirts
Easy to remove any dirts.
9

colors surface

The various of selectable colors can be produced various wall decorations.
E

xpanded uses by backing
Woven cloth backing
It can be put on the wall using adhesive by backing cloth. After drying, the adhesive strength is kept high and it is easy to remove without leaving any residue when peeling off. Applicable uses are for wallcoverins, surface of rollerboards and on old blackboards or whiteboards.
Magnet backing
It can be attached on a steel place or our magnet attract wallcovering instantly. Application uses on steel cabinets, for re-surface of old chalkboards or whiteboards in office and school.
Adhesive backing
It can be applied to a suitable smooth surfaces by peeling a release liner. Since it can be applied anywhere as long as it is flat, it will be used in any scene regardless of application.