Urushi Acrylic Plate
Natural pattern enhances the quality of genuine Urushi lacquer
Natural Urushi creates unpredictable but fantastic patterns while drying. The full of dynamic energy never makes you get bored. You can enjoy a more fantastic and comfortable feeling by looking through transparent acrylic tile.
Basically 5 patterns available to combine or overlay.
Maximum 1,200 x 2,000 mm size.
Resistance to heat at 80 degree C or less in 24 hours.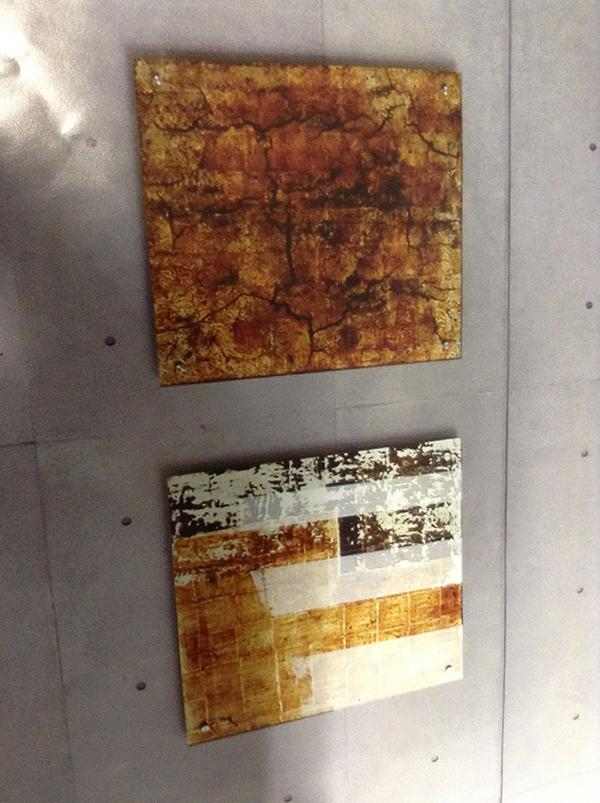 A

ppeal of Urushi
Patterns forms
Urushi dries while moving due to moisture and humidity. Basically Urushi tries to become the epidermis of the tree. If you combine gold leaf or silver foil before drying, foil will break by the tension of Urushi moving. The ruffled pattern and bark-like texture will be a dynamic pattern.
Lighting feature
Urushi has characteristics to absorb light. Its expression varies depending on how light hits. An accent is created in the space by the lighting effect.
Possibility of application
Wall panels and decorations for high end restaurants and luxury hotels. Public facilities with a lot of public attention. In the reception room which is the company's face.
5

basic patterns

Various fantastic patterns can be created by multiplying the 5 basic patterns.