Dry Erase Surface Sheet
High purity fluorine film laminated for writing surface
You enjoy the smooth and soft touch writing and quick erasing with no ghost on this surface for a long time over 10 years thanks to the chemical property of ETFE, which makes the distinguished difference from other hard top coated or cured polyester and or polypropylene surface. This proves why being used at revolving Rollerboards installed in most of schools in U.K. Now launching into various offices.
Easy to cut appropriate sizes
15 - 30 meters per roll for SKU
maximum 1,510 mm / 59" width
Magnet attract x Projectable x Grid / lines multipliable
Woven cloth / Magnet / PSA backing available
ASTM E-84 fire testing Class A passed
CA section 01350 compliant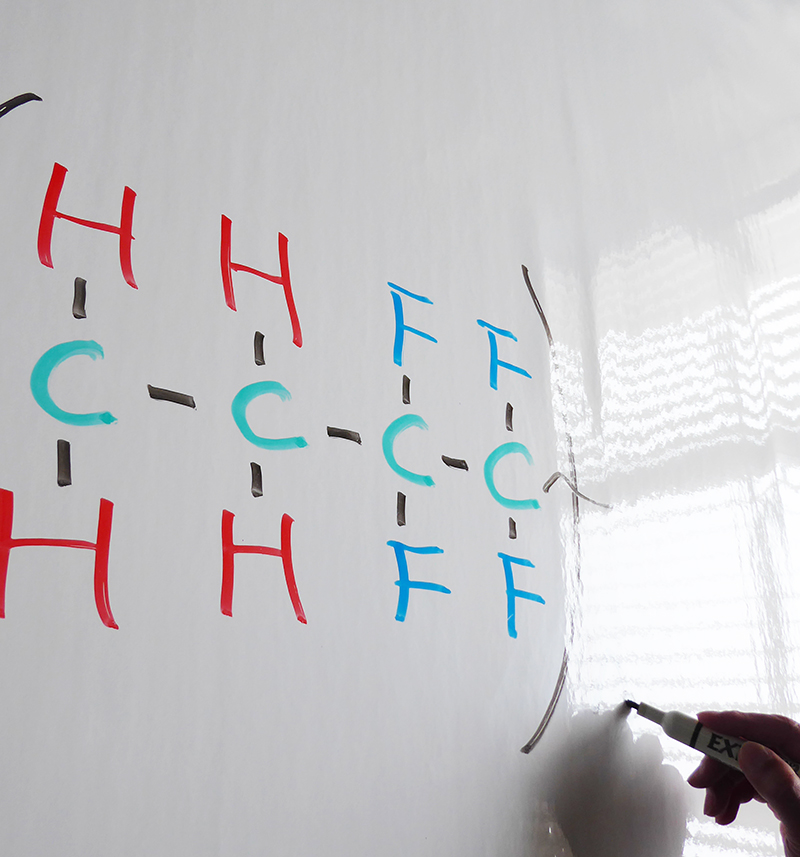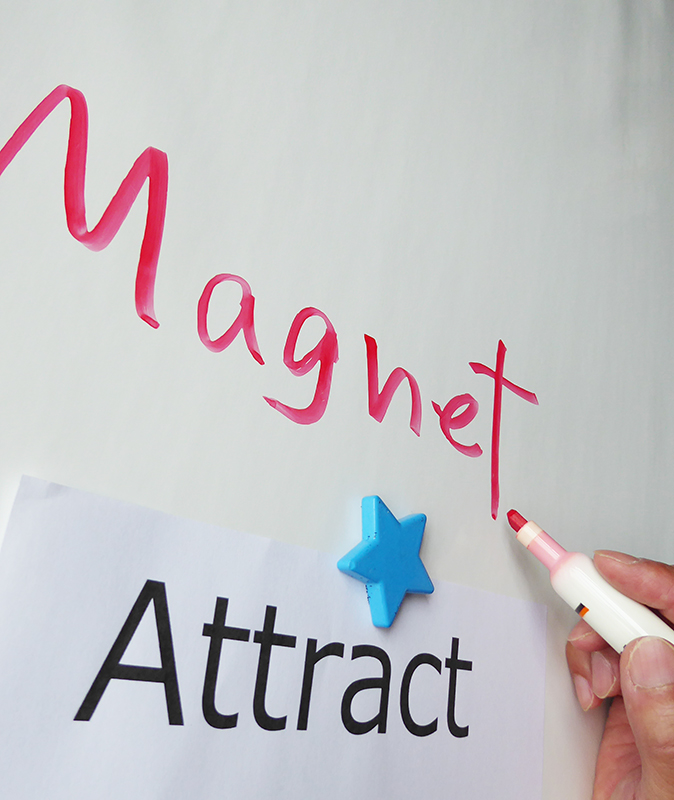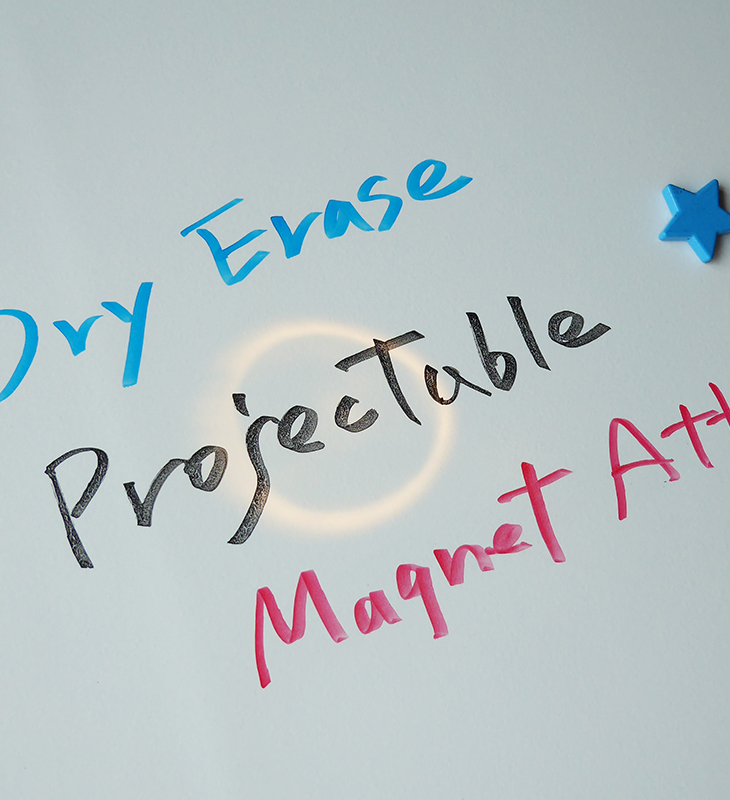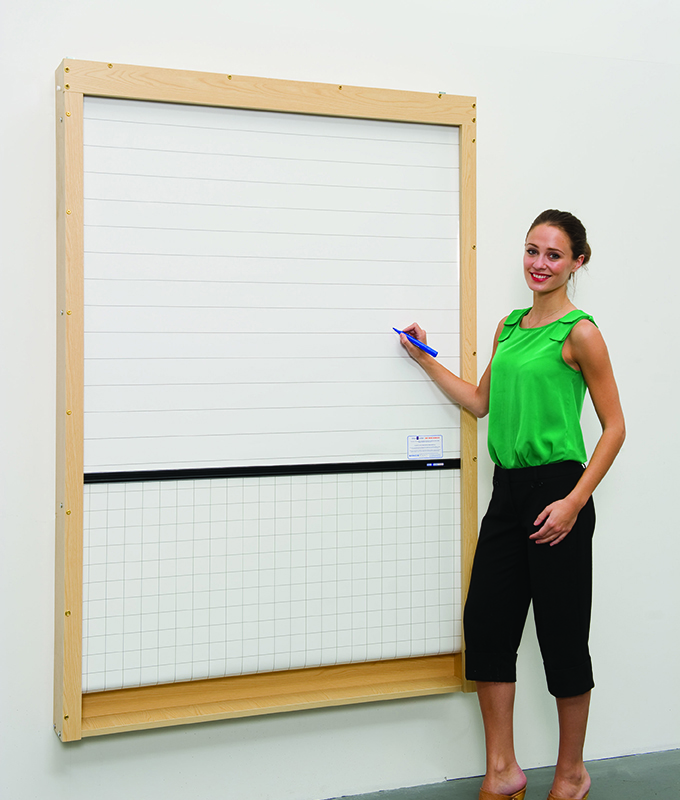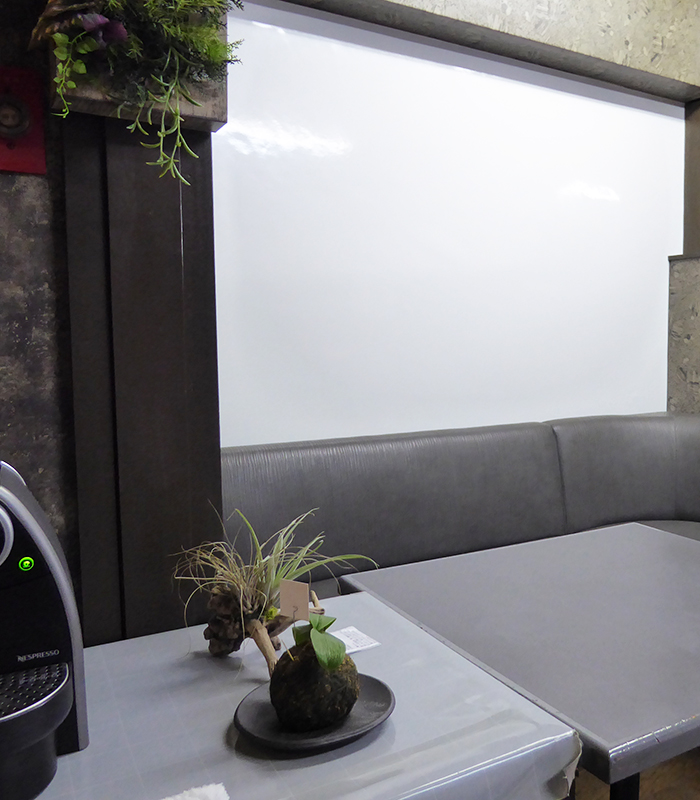 A

dvantage to laminate ETFE to surface
Excellent erasability
ETFE film has a property to release things touched and difficult to keep staining on the surface. Any sticky adherence can be wiped off easily and the property unchanged for more than 10 years.
No crack, No ghost and No peeling
ETFE film is flexible and excellent in elasticity, and has a strong property against temperature changes. The film does not fall off unlike the hard coated product.
Strong to friction
At least 3500 times erasing friction has no effect on the erasability absolutely in a comparison test with hard coated product.
Dry erase surface
X

more
Magnet Attract
Magnet attract strongly on the surface to hold several sheets of paper.
Projectable
Fine surface finish for projection by applying special embossing treatment with no deterioration of the erasability.
Lines / Grid
Lines / Grid for writing guide which is printed under the top film never fades or disappears even after frequent writing and erasing on the surface.
W

idth
1,220

mm

Standard width, generally distributed in the market.
1,510

mm

A wider than standard width, leading in the market. A large writing area can be realized and experienced without joint.
P

re-print pattern

Pre-printed under the top film is guide for writing. We have 4 printing pattern, which are 50 mm square Faint grid, 50 mm square dark grid, 75 mm spacing line and music ruled.
E

xpanded uses by backing
Woven cloth backing
It can be put on the wall using adhesive by backing cloth. After drying, the adhesive strength is kept high and it is easy to remove without leaving any residue when peeling off. Applicable uses are for wallcoverins, surface of rollerboards and on old blackboards or whiteboards.
Magnet backing
It can be attached on a steel place or our magnet attract wallcovering instantly. Application uses on steel cabinets, for re-surface of old chalkboards or whiteboards in office and school.
Adhesive backing
It can be applied to a suitable smooth surfaces by peeling a release liner. Since it can be applied anywhere as long as it is flat, it will be used in any scene regardless of application.