Chalk Surface Sheet
Chalk writable by high abrasion and shock resistance on the surface
Even if you write with hard chalk on the surface, the surface will not get scratched. This high abrasion and shock resistance can also be used such a wall protection surface. The 3 colors are selectable. Depending on the 3 types of backing, it can be used in a wide range of scenes, regardless of the intended uses.
Flexible and easy to cut appropriate sizes
20 meters per roll for SKU
maximum 1,200 mm / 47" width
Black, green and blue colors selectable
Magnet attract surface
Woven fabric / Magnet / PSA backing available
ASTM E-84 fire testing Class A passed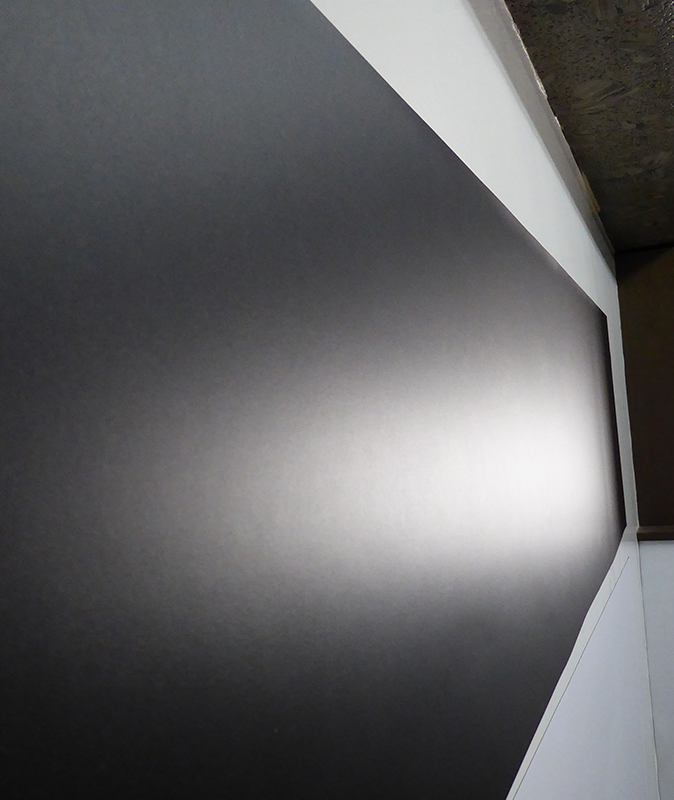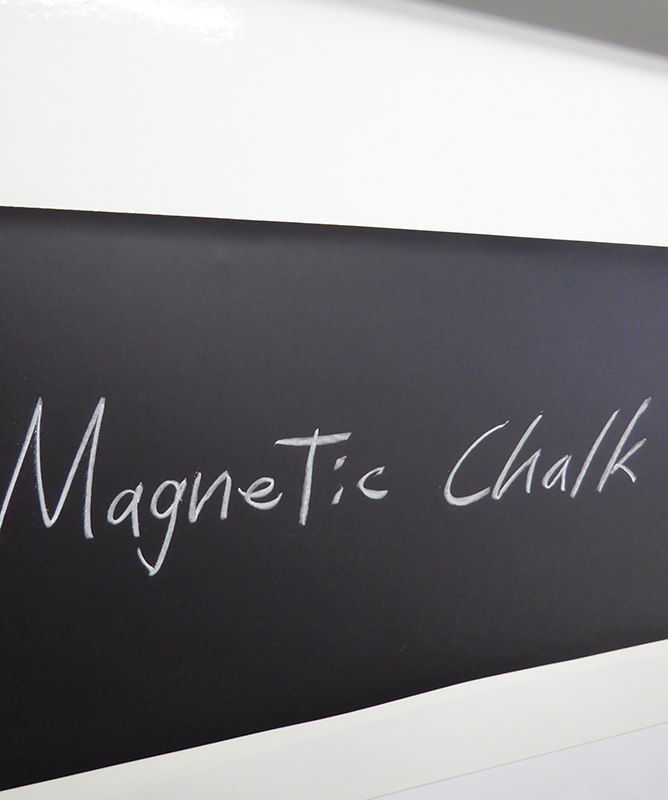 F

eatures
Chalk writable
Chalk can be written and erased well. Chalk scratches resistant due to surface hardness.
Magnet attract surface
Various magnets can be used on all construction surfaces by ferrous powder kneaded in the flexible sheet.
Easy to install
Flexible sheet can be fit on curved wall and cut with a cutter or scissors to fit the shape of the construction site and proper backing is selectable according wall finish.
S

electable 3 colors

Chalk drawing grows and is easy to see on brand-new Blue color has been added to the standard Black and traditional Green surface.
E

xpanded uses by backing
Woven cloth backing
It can be put on the wall using adhesive by backing cloth. After drying, the adhesive strength is kept high and it is easy to remove without leaving any residue when peeling off. Applicable uses are for wallcoverins, surface of rollerboards and on old blackboards or whiteboards.
Magnet backing
It can be attached on a steel place or our magnet attract wallcovering instantly. Application uses on steel cabinets, for re-surface of old chalkboards or whiteboards in office and school.
Adhesive backing
It can be applied to a suitable smooth surfaces by peeling a release liner. Since it can be applied anywhere as long as it is flat, it will be used in any scene regardless of application.